Want the best app for online sports streaming? We'd say fuboTV is your answer. Read along for a quick guide and get your overall review on fuboTV.
Table Of Contents
fuboTV
When it comes to online video streaming, the top names that we could think of has got to be Netflix and even Amazon prime videos. There are many online video streaming portals available free of cost. But there are some that cost some amount. But the cost is nowhere close to the price you have to pay for the above mentioned online streaming portals. One such unheard of online video streaming application is fuboTV.
Never heard of it right? Well, FuboTV tends to keep a low key in such matters.
For the ones who have heard of FuboTV, would know that it is basically the best place to experience all of your sporting action.
All under one roof. For those who do not know what Fubo is all about, then let's find out.
FuboTV: All You Need To Know
Imagine you are not required to be home whenever your favorite game is on. Imagine a video streaming app that is solely for streaming sporting action from pan America. Such a thing already exists and it is of course FuboTV.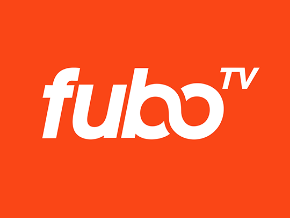 Believe me when I say that FuboTV is one of the largest online sports streaming application you can download on your device. Ever since its inception FuboTV have grown exponentially. Today FuboTV have deals signed with most of the major broadcasting media houses such as Fox, NBC, CBS to name a few.
There are much more but the point is that these broadcasting media houses increases the content of FuboTV, which makes it all the more attractive for users to download. If we go back to the beginning, fuboTV was primarily made to be a sports streaming portal. But eventually started to introduce some nonsport channels as it grew.
Standing today, FuboTV comes with half of its content dedicated to sports and the other half dedicated to other genres of channels. The best part of getting FuboTV is that it covers almost all the sporting events across America be it basketball or baseball.
This way even if you are traveling or you're at your office. You will get to experience live sports wherever you go. All you need is a smartphone or a computer and a reliable internet connection. I have tested this application throughout all forums and came to a conclusion that, this app has the ability to replace your cable TV.
If you use it to enjoy sporting events. Apart from multiple sporting channels, you also get to enjoy various entertainment channels if you are more into movies and TV shows. That's the thing about FuboTV, it has something for everyone. That's what makes it fun to use.
---
You may also like: WWE Kodi Addon Setup, Pulse Sports Kodi Addons
---
FuboTV-The Basic Channel Structure
It is very important to remember that, though FuboTV is primarily dedicated to covering sporting events. It is in no way a sports-centric app in any way.
As FuboTV grew in size it started to include more and more non-sporting channels as well. For example, with FuboTV you get to enjoy channels like SyFy, HGTV etc. This makes FuboTv all the more inclusive, thus drawing out more crowd.
If soccer is your thing, then you would definitely love this streaming app for sure. Once you get the paid subscription. You will be able to enjoy some of the most exciting live football matches from across the world. Especially if you are in the English Premier League. You will be able to enjoy high definition streaming through this app.
Although most of the sporting channels are concentrated on soccer. FuboTV covers pan American games as well so that the rest of America doesn't feel left out. There is an ample number of channels covering baseball and basketball games as well. With FuboTV you will have access to live as well as repeat telecast of your favorite team's game.
If sports is not your thing then on-demand movies and TV shows should light you up. Apart from some of the best sports channels. FuboTV comes with NBC, CBS, and various other non-sporting channels. But the thing is such channels are only available in select markets only. So there's a chance not everybody would get to enjoy this feature.
On subscribing to the facility, you have free access to DVR. This way if there a live match you are about to miss, then you have the added option to record the match and store it on the given 10 slots that come with your FuboTV subscription.
7 Day Free Trial Available
Before I get to the details of this app, it is very important to know that the FuboTV is available for you for a 7 day free trial period. In those 7 days, you will be able to live to stream various types of sporting events and high-quality on-demand movies and TV shows as well.
Please note that the DVR option is not available in those trial period. So if you are looking to go all the way, then you should go for the paid version one.
FuboTV Compatible Devices
The entire FuboTV app is designed in such way that it is mostly compatible with most of your daily devices. In this segment, FuboTV scores really big. The FuboTV app is made in such a way that, it is easily compatible with your Android or your IOS devices.
You also have the option to download it on smart TV as well. Be it your Apple smart TV  or an Android one.
Please note that the compatibility across the devices is only available for the sporting channels only. When it comes to non-sporting channels, device compatibility takes a huge hit.
You'll be happy to know that, live sports coverage compatibility is same across all the devices. So no matter what device you choose to install FuboTV, you are sure to enjoy live action from wherever you are.
Stream Quality Of FuboTV
When testing the streaming quality of, I expected it to lag for a bit when streaming high-quality live matches. But FuboTV proved me otherwise. Expect for a few seconds of buffering, I did not come across any sort of lag when streaming 1080p videos.
If you are connected to a reliable internet source, then you are sure to get a lag free streaming experience. The app is optimised to a considerable amount so that the users are not constantly bugged with loading signs. This allows users to enjoy FuboTV all the more.
It Has High Content Standard
If at all FuboTV is famous for something then it has to be because of its content. After some heavy testing, I want to lay it on the table straight out. FuboTV comes with some of the best content out of most online streaming apps. Even though the app is primarily used to stream sporting events. FuboTV comes with a number of non-sporting channels as well.
This makes FuboTV all the more inclusive.Content organization is excellent. So that if you are searching for something. You will be able to find it in a matter of minutes. The index page is properly labeled, I was able to find what I need with just a few clicks.
Depending on what subscription you choose for your FuboTV, the channel index will vary. Especially when it comes to the local channels and non-sports channels. So don't be alarmed just yet. Go through the subscription details very carefully.
It's All About Sports Fans
Throughout the testing what I realized is that this app is purely for the ones who purely enjoy watching sports. Even though a bunch of other non-sports channels is available for to watch. Various sports channels fill the index page of FuboTV. Mainly soccers fans would absolutely love it.
Even if you are not into soccer that much, FuboTV makes sure that you are provided with American sporting events. This is what sets this app from the rest of online video streaming app. It is consistent, reliable and most importantly very easy to use.
Also The Subscription Policy
Subscribing to FuboTV is not a rocket science. Once you have downloaded the app on your device. All you have to do is sign up for your Facebook account or your Google account. You can even use your Email as well to sign up.
In order to enjoy the platform to the fullest, you will have to subscribe FuboTv with a $39 on a monthly basis. With just under $40 you will be able to experience high definition sporting events anywhere anytime.
Interface
I have tested a lot of online video streaming apps, and in my testing, there are certain aspects I look for. One of them being the content and the diversity of content it comes with. The other has to be the interface of the app. Without a good interface, it would be very difficult just to go through the app.
The user interface is where the app outshines the rest. Upon opening the app, the first thing that you notice is, of course, a reminder of any upcoming sporting events. FuboTV will not let you miss out on your game at any cost.
There are many tabs right on the home of the app, you use those to check out the what all live matches are on right at the moment. You will find options for hockey, basketball, baseball and many more. Every game schedule is very well organized, it was very easy to make out which game is when. That's not just it.
Once you go to the entertainment section, I feel it is as organized as the sports section is. Although this app is primarily for the sports lovers, FuboTv takes good care of its other users as well.
More or less the same format of the structure is repeated in the non-sports section, and that is a good thing. But the index page is something very different altogether. If you go through the entertainment channels, you will find it very similar to that of Netflix.
I explored the interface of FuboTV and came across certain very important features. One of them has to be the 3-day replay option. This feature will prove you quite handy, as it did for me. To put it as simply as possible, this feature allows you to watch the repeat telecast of the most important live events of the past 3 days. Be it sports or an award function.
There is a separate guide page that you can make use of. I found it very intuitive and at the same time informative. It provides you with the timings of the current date and the coming dates as well. If not anything it helps you to schedule your day at least.
All the options are available right up front, that's the beauty of it. It is simple yet elegant. With an interactive homepage, you will be able to have much fun with FuboTV.
Our Verdict On FuboTV
I went through the app in and out. I went as far making it my daily driver for all of my entertainment habits. The first thing that I have clear it out is, FuboTv is all about sports and sports fans. So the app is inclined to that particular section, but by no means, others are a left out.
It comes with an array of entertainment channels from major broadcasters from all over America. So watching the other team win over your favorite team is tiring, you can always switch to watching your favorite movies. Having been able to stream live content, puts the platform on a whole new level.
I have immense confidence in this app, so much so that I am even thinking of replacing my cable connection with it. You can meet your purpose at a relative fraction of the cost, then why not go for it.