Spoilt with too many Kodi addons to choose from? Get the best Korean Movies Kodi Addons installed for your daily dosage of Korean movies and TV shows right here.
Table Of Contents
Kodi Add-Ons
Kodi player is one the most popular options for online streaming of movies, TV shows, and sports. The player can stream Live TV across the world through its servers and add-ons. Kodi player just with its firmware is very capable enough to fetching a wide variety of content for its users.
Installing add-ons to your Kodi system is a very easy option and method to get even more content on your Kodi player. Add-ons for Kodi player are nothing but optional data packages that tweak the software to add new features and customizing options.
Kodi player being an open-source software or platform gives options to third-party developers to show their skills. The Kodi player developers themselves produce add-ons that you can integrate with the player. Also, you can choose from the hundreds of available third-party developed add-ons.
There are different add-ons for every content, for movies you will have multiple options same for TV shows and sports. Korean movies as already mentioned has a niche market but at the same time, it is a very demanding one.
Search patterns of users who have installed and are using add-ons for Korean content like movies and TV shows suggest a wide variety of demand. Searches are often filtered by genre and artist etc.Best Kodi.
Top 3 Korean Movies Kodi Addon
When it comes to the vast market, Dramanice is one of those Korean Movies Kodi Addons that has drawn the noteworthy amount of traffic.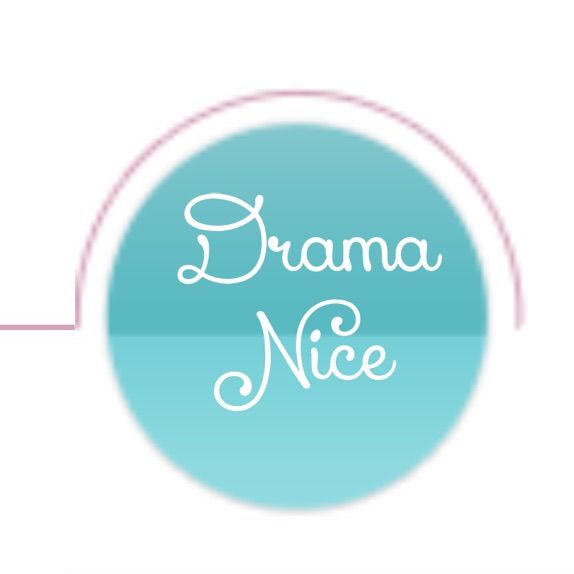 On Dramanice add-on you can easily find HD videos feed in the catalog, for example, a direct 720p link of the fan favorite drama The K2.
One of the better things about this add-on is the number of active and working links. If you are already a Kodi user you will know that every content is streamable from multiple available links. Some of these can be broken or even empty, it is nothing to be concerned about.
The number of working links available on Dramanice is way more than other add-ons for Korean movies on Kodi player. When browsing for content, try switching between different links. Nine out of ten links will work every time on almost every continent.
Also like the most add-on for Korean movies on Kodi, Dramanice content also has embedded English Subtitles. The user interface of Dramanice is very basic with 6 simple options to choose from: Favorites, Most Popular, Recent, Popular episodes, and more.
The add-on specializes in TV shows content so for a wider choice of movies can try out some other add-ons too. With a variety of TV shows from different Asian countries including Korean content. Use the available search bar on the screen to easily locate your desired episode.
Installing Dramanice
Before progressing with the installation of Dramanice, ensure that you have the AresProject repository installed on your Kodi system.
Open Kodi player
From the home page, select System
Next, click Settings
Select Add-ons from the menu available on the left
Click on Install from Repository
Locate and select AresProject from the list of repositories
Choose Video add-ons and select the Dramanice to install the add-on. Wait for the installation successful message before proceeding further
When you receive the message you are done with the installation, navigate back to the home screen. Go to Video and choose Video Add-ons. Select Dramanice and start watching the very best of available Asian content.
Following the above Installation process, you can also access and download Dramanice add-on for watching Korean content on Kodi player from SuperRepo repository. SuperRepo is a similar download source like the above mentioned AresProject. Select your preferred repository and download Dramanice add-on.
---
You may also like: ZemTV Kodi Addons iTV Player Kodi Addon
---
The Dramafever add-on is also a popular add-on among users who search for Asian and especially Korean content.
The add-on is not only competent with Korean content but also with contents related to Spanish speaking nations.
The search filters available on Dramafever set the add-on apart from its competitors. The filters are genre specific with accurate results with least overlapping, finding the perfect content for your mood easy. As the name suggests the add-on specializes in the content of the drama genre from different countries and sources.
A pretty decent working search bar available on the home screen making searches very easy. I have personally tested out the Dramafever add-on on for Kodi player, streams are fast and with almost no lags.
Installing Dramafever Add-On
Before installing Dramafever add-on to your Kodi player make sure that you have the SuperRepo repository downloaded on your system.
Open Kodi player. You can access it from the desktop icon or from the Start menu.
Select System from the home page of Kodi player
Click on Settings
Choose Add-ons from the available menu.
Click on option 'Install from Zip file'
Wait for the message notifying you installation successfully finishing.
Go to System and select Settings
Select Install from repository
Select SuperRepo from the list of available repositories
Click on Video add-ons and select Dramafever to integrate it with your Kodi platform
Highlights of Dramafever
Huge collection of Korean content
Genre-specific filter options
Fast search capability
Reliable links to choose from
Embedded subtitles
Spanish and other Asian movies and TV shows to choose from
The only flaw that seems to be present on the Dramafever add-on of Kodi is the menu. User community reports and from my personal experience it true that the menu can seem to be not so well organized as compared to other options.
The search option on the home screen compensates for it though, giving accurate and related results.
When choosing an add-on to watch Korean content like movies and TV shows on your Kodi player KissAsian can be very good option to consider.
KissAsian is a very good add-on to use but it has already faced the wrath of the industry. The developers behind KissAsian moved on to other projects.
In case you want to setup KissAsian with your Kodi player, you need to download and apply a patch. Without this patch, you can only install the old version of the add-on that lacks many newer features and available links will not work.
Also,
Despite the developers moving on to other ventures the variety of content including movies and TV shows available on KissAsian is really impressive.
A very good feature of KissAsian is the fact that search bar is present on the home screen. This is definitely a good point but the search bar has its limitations, you can't filter searches on KissAsian add-on. You can't use filters like a genre, language, country etc to narrow down the search command.
It is also very important to remember that the KissAsian add-on will not function without the latest patch. You'll be able to browse through the add-on to see the available movies and shows but at the same time without the patch, you cannot access or stream any links. So keep in mind to download the patch when installing KissAsian.
Installing KissAsian Add-On
To install KissAsian on your system, just like Dramafever you need to have the SuperRepo repository installed on your system. I have made an easy guide for you to kick-start installation of KissAsian add-on.
Open Kodi player from the desktop or start menu
Click on the option Add-ons. Should be available on the left half of the Kodi player window
Choose Click on the gear icon to access settings
From the Add-ons category, select the slider for unknown sources and switch in
If you receive any warning messages ignore them clicking on YES
Go back to the home screen and select the folder icon
Next select File Manager. A list will be generated, scroll down and select Add source
In the pop-up menu click on <none> and add the following link given below
http://srp.nu/ and click did. Save the link with a name of your choice.
Return to the home screen, select Add-ons
Choose Install from Zip file. Find and select the zip file you just downloaded to install. Wait for the completion message
Next click on Install from the repository and select SuperRepo All.
When you are notified about the add-on being successfully installed go back to the home screen
Click on Add-ons and select KissAsian to start using the add-on.
The KissAsian add-on having limitations is still good when it comes to the point of compatibility. This Kodi add-on works perfectly with both Kodi v17 Krypton and Kodi v16 Jarvis.
Except for the little confusing use of patch, the KissAsian add-on is one of the most impressive add-ons to choose. Especially when the talk is about Korean and other Asian movies and shows
Wrapping Up,
So here we are with the best add-ons to get you started. These add-ons are sure to give features to your Kodi player, tweaking the firmware and making it more user-friendly for you. Installing the above-mentioned add-ons with your Kodi player will let you stream your favorite Korean and Asian movies and TV shows.