Moneylion Review: How Does it Work?
Moneylion loans help consumers to counter their financial stress when they are in the wait for their paycheck day. It is a finance app that generates multiple services for its members under a membership fee program. If you are to take a cash advance and don't have a complete idea of how this company works. Keep reading our article for Moneylion review based on the real-life experiences of thousands of consumers living in the USA. 
Moneylion Review
A financial services provider Moneylion covers online banking, cashback, credit history formation loan, saving programs, and more. It has an instacash feature that allows you to avail of almost $300 loan to go through the ups and downs of your financial lifestyle. A fee is lower, but a user may have to choose the optional tip services seeking the loan amount. Furthermore, if you don't have a bank and investment account, you will have to wait for at least 5 days for the loan approval. Or they can pay the fee in response. 
Moneylion Reviews confirm that once you create the account, you are eligible for zero fees "Checking account" and zero percent APR for up to 250 million dollars for cash advances.
Pros 
Less fee

More profitable for account holders

Credit history buildup

Improved credit score

Informs credit bureaus

No hard credit check
Cons
Pay a monthly membership fee

No-long term loan

Necessary Bank account 

Time-taking for new borrowers

Generate borrowing habits. 

Is Moneylion Legit? (Moneylion Review)
Yes! It is a legitimate financial app to borrow money as it has covered almost 3.3 million consumers with the safe use of the personal information provided by the account holders. You can find it proper with its information shared with three major credit bureaus to help you increase your credit score. You can join saving programs for your paychecks.
How Many Ways are there to Get a Moneylion Loan?
Moneylion loans review shows there are two ways to get funds to counter your financial needs. 
When you take a loan in this category, you can have the fund for your present financial crisis. That helps you to advertise your credit score with a loan amount of about $1000. The remaining portion gets transferred into a credit reserve account. Once you have repaid the amount you used without affecting your credit score with hard inquiry, access the remaining amount from your savings account. 
The Instacash system allows you to take $250 without a credit check. Again, in this category, too, no credit check is there, and you can refund the amount on your payday (automatic deduction). Most importantly, you would benefit from 0% APR for $250 and increase the limit to $1000 with access to a Roar Money account.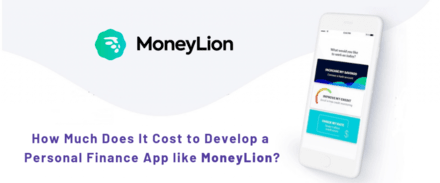 How Does Moneylion Work?
To access a Moneylion loan, you have to create an account. Let's see the process.
Download the app from official sources.

Complete the installation and open it to create the account with personal details. 

Account creation is free. However, you may choose the paid and unpaid services.

Instacash advances are free services. Credit Builder Plus is a paid service.

For paid services or the Credit Builder Plus feature- you would have to spend about $19.9/month. 

Apart from that, the user or account holder should have completed 18 years of age. 
Are there any Hidden Charges?
No! There are no hidden charges in the Moneylion loan. However, with accurate information to its clients or customers, it levies the cost of the below-given services. 
Instacash service is cost-free.

To benefit from the RoarMoney account, pay $1

Credit Builder Plus charges are $19.99
How to Apply for a Moneylion Loan?
Once you set up the account on your mobile or desktop, you can apply for the credit builder plus services by giving the following details to the service provider. 
User Full Name

A verified email address

SSN or social security number

Permanent residential address

Active mobile number

A 60-day-old bank account with a fixed income statement for verification

In case of difficulty, contact on Moneylion customer service number
Conclusion 
As per the Moneylion review based on the credibility of 1 million plus downloads, we can say that it is an outstanding mobile or desktop financial services application to simplify your bank, investment, and loan requirements. Moreover, you have a choice among paid or unpaid services. Though Unpaid services may have less satisfaction compared to paid ones. However, you may rely on them to develop your credit score to save time and money on other untrustworthy and unofficial platforms. 
See our other reviews also:
Frequently Asked Questions
Q.1 How Much time does Moneylion take to Process Instacash Advance?
You can receive the amount within 24 to 48 hours without additional charges once you leave the request on the app.
Q.2 How can I Cancel my Moneylion Membership?
To cancel the Moneylion Membership, do the following. 
Open the app and go to your profile picture.

Click on "Membership."

Select "Manage My Membership."

Hit the "Cancel" button to finish the process.