Play Roblox on a School Chromebook in 3 Easy Ways (2022 Tested)
Many schools now use Chromebooks as their primary type of computer. While this can be a great way to save money and keep students focused on their studies, it can also be frustrating for students who want to play Roblox on a school Chromebook during their free time.
Games are a fun way to relieve stress and enjoy some leisure time. Even if the school has restrictions on it, there are some ways to Play Roblox on your school Chromebook. It can be done with just a few clicks of the mouse. Here we'll show you how to do it even if your school don't want you to. Let's begin.
Prerequisite to Play Roblox on a School Chromebook
The school's network is a place where students can go to learn and grow. It usually blocks almost anything that would distract them from their education, like social media sites or games with excessive graphics. Now comes the most asked question, "Can you play Roblox on a school Chromebook". 
Yes, you can. The best way to play Roblox while at school is by using a VPN. With one, you can get new IP addresses that will hide your online activities and bypass any restrictions put in place on the network; this means no more blocked sites or filtered searches!  Plus you can choose Krnl Download or JJSploit for an upper hand in the game.
Play Roblox on Your Chromebook with Play Store Support
If your school Chromebook supports Play Store, you can learn how to play Roblox on a school Chromebook 2022. Follow these steps:
To begin, navigate to

Quick Settings

and click the

cogwheel

icon to visit the Settings.

After that, choose

Apps

on your left panel and

Allow

Google Play Store if it's disabled.

Now, search

Roblox

and install it instantly on the Chromebook once the results appear.

Finally, launch Roblox via App Drawer, and it'll start right away.
Play Roblox on Chromebook without Google Play
In case your school Chromebook has disabled the Google Play Store or enabled restrictions, we still have you covered. Here's how to play Roblox on Chromebook without Google Play.
1. Visit the Now.gg website and scroll until you find the Games Section.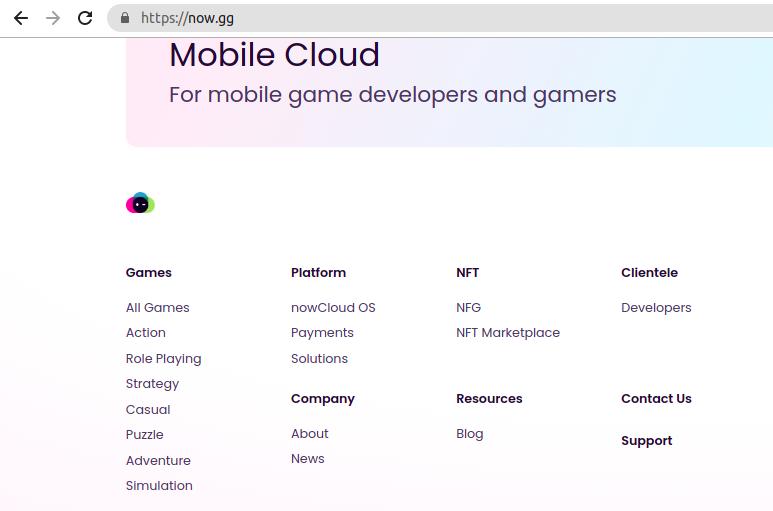 2. Then, select the Adventure genre and wait for a while.
3. Next, click on Roblox and select Play in browser.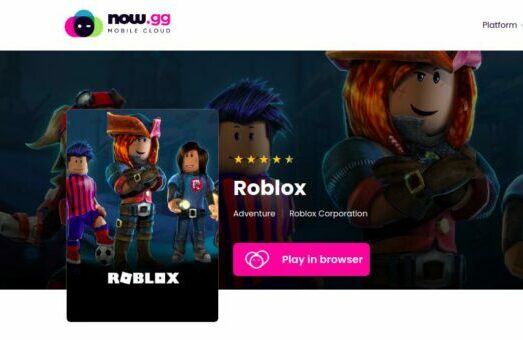 4. Now, enter your ID and credentials for creating a Roblox account.
5. Finally, you can play Roblox on your school Chromebook without any issues.
Installing Roblox In a School Chromebook via Pen Drive
If the above methods were not sufficient to play Roblox on a School Chromebook, try this ultimate method of installing Roblox on your Chromebook via Pen Drive.
Download the Roblox files onto a USB drive. 

Next, go to the settings menu and select

About Chrome OS

to enable

Developer Mode

.

Once you've enabled Developer Mode, you'll need to open the Pen Drive's directory and

Install

Roblox from there.

Finally, it'll be installed on your school Chromebook, and you can enjoy it.
Wrapping Up
If you're wondering how to play Roblox on a school Chromebook, wonder no more. We've got your back. In this article, we outlined the process for playing Roblox on a Chromebook and some workarounds if the game isn't working properly. Hopefully, this information will help you continue your gaming adventures at school. Just make sure not to get too carried away and forget about your homework!
Read Also - Moviebox Pro Download: Features & Installation Steps
Frequently Asked Questions (FAQs)
Q1. How to play Roblox on a school computer?
Many schools block access to online gaming sites like Roblox, but there are a few ways you can still play. One option is to use a web proxy server. These servers act as intermediaries between your computer and the website you're trying to access, and they can often bypass school filters. 
Another option is to install a VPN, which encrypts your traffic and routes it through a server in another location. This can be trickier to set up, but it's more reliable than a proxy server. Finally, you can try using a specific browser extension designed to unblock websites. 
These are often less reliable than other methods, but they're worth a try if you struggle to access Roblox at school. With a little patience and some trial and error, you should be able to find a way to play Roblox on your school computer.
Q2. How to Unblock Roblox in a school Chromebook?
If you're getting blocked when you Play Roblox on a School Chromebook, you should comply with the following instructions.
Initially, log in to your chrome account and visit

Account Settings

.

Select the

Mobile Apps

(three dots icon) and click on the

Privacy tab

.

Check the

Blocked Users

section at the bottom.

Look out for the player's name and click

Unblock

.

Finally, click on

Save

, and you're all done.